Gargee Grand Hotels
High Quality Accommodation Services.
Welcome to Gargee Hotels Group, where our mission comes alive, and our core values drive us. These values define who we are and guide us in everything we do. Gargee Hotels Group strives to provide the best facilities and services in the market, creating an exceptional working environment for our employees. We are committed to embracing innovation, making us more marketable and exciting to our guests and partners. 
Investing in our staff's well-being creates a positive and productive work atmosphere. Our team members are our greatest asset, and we value their dedication and commitment to delivering exceptional experiences to our guests. 
As a guest-centric organization, we prioritize the needs and satisfaction of our visitors. Whether you are traveling for business or leisure, Gargee Grand Hotels in Patna is the perfect choice for you. Located near Patna Railway Station, our hotel offers convenience and accessibility. 
Our modern and stylish rooms provide a comfortable retreat after a long day of travel or exploration. With amenities designed to enhance your stay, you can expect a seamless experience at Gargee Grand Patna. For those looking to host events or parties, our Surya Vihar party hall is an ideal venue. 
Equipped with state-of-the-art facilities and customizable spaces, we can cater to all your event needs. From corporate gatherings to social celebrations, our dedicated team will ensure your event is successful. 
At Gargee Hotels Group, we aim to exceed expectations and continuously enhance our offerings. Our commitment to innovation drives us to embrace the latest trends and technologies in the hospitality industry. From digital check-in to personalized services, we strive to make your stay memorable and hassle-free.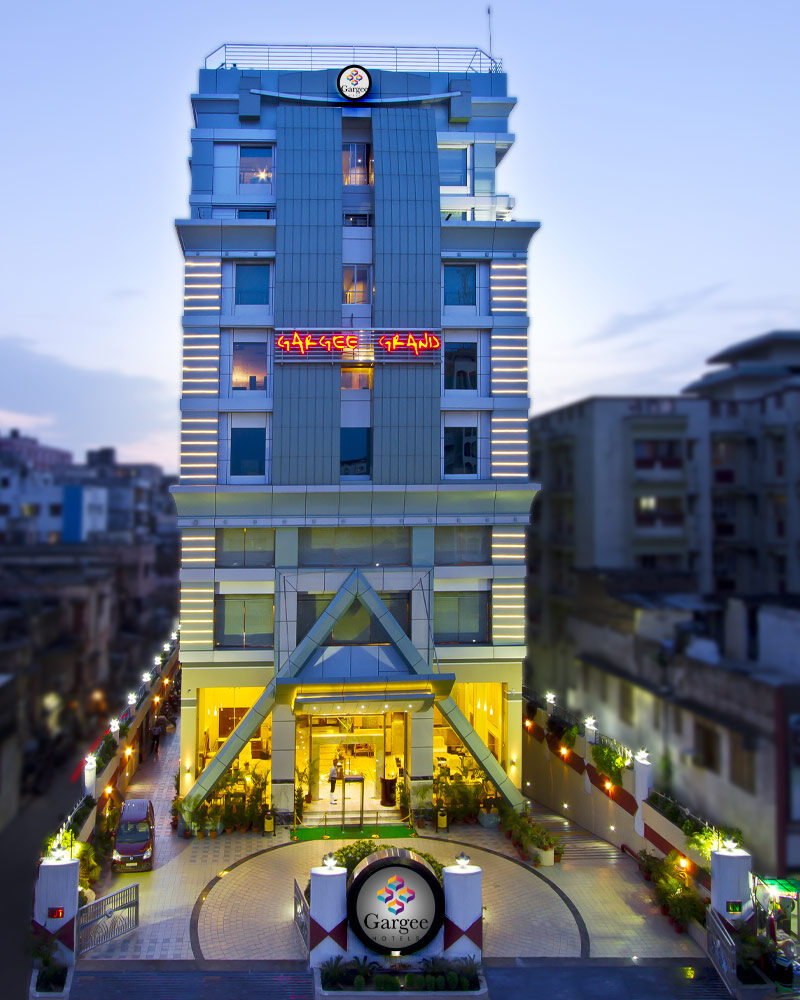 OUR MISSION
We Committed To Provide Best Hospitality.
What We Believe
Put hospitality services at the highest level to meet guests standards and expectations. Exceptional hospitality is at the centre of everything we do. To throughly grasp the needs of Indian and International consumers and associates, to consistently surpass their expectations by bringing the brightness and warmth of hospitality services to their world.
We believe the only way to achieve this honour is to provide exceptional quality. As a result , in order to develop and succeed in our purpose, we place a strong emphasis on adhering to our quality policy objectives. Follow best practices in the industry to achieve sustainable growth.
OUR VISION
Be the first choice for guests, partners, shareholders.
We deliver outstanding service options that are affordable luxury, distinctive and economical. Providing top-notch amenities and distinctive vacation experiences for our Indian and International visitors. "atithi devo bhava" means, "the guest is god".
We carry forth the indian ethos and tradition of individualized service toward guests with the organization by honouring and serving our visitors. Establishing a morally upright and employee – friendly organization that can work to realize this objective. Launching environmental preservation initiatives and development strategies to improve the standard of living for current and future generations.