Hotel Gargee Surya Vihar
With a blend of modern and contemporary designs, Gargee Surya Vihar Hotels & Resorts in Aurangabad is walking a milestone journey that unifies comfort and luxury like never before. Our vision is to provide a superior and sophisticated experience to both business and leisure travellers. Located just 17.7 kilometres away from Anugrah Narayan railway station and is in close proximity to most of the major tourist attractions and travel hubs. We are one of the best hotels in Aurangabad that stands flamboyant and talks about the symbol of timeless Indian hospitality, where innovation, ideas and change are the way to the future.
Booking can be amended 24 hours before arrival
Flexible Check - In, Check - out (Subject to Availability)
50% Off on the Best Available Published / Rack Rates
Free Wi-Fi
Free Room Upgrade (Subject to Availability)
Gargee Surya Vihar, Delhi-Kolkata HIghway Jasoiya Mor Bus Stop, NH2, Bihar 824101, INDIA.
+91 92-6239-9683
reservations.aurangabad@gargeehotels.com
Rooms of Hotel Gargee Surya Vihar
Premium Deluxe Rooms at Gargee Surya Vihar Hotels & Resorts, Aurangabad, are a unique combination of elegance and sophistication that makes your stay an unforgettable one.
Included Services
Hair Dryer
Coffee Maker
Widescreen TV
Air Conditioner
Breakfast
Wi-Fi
Free-to-use Smartphone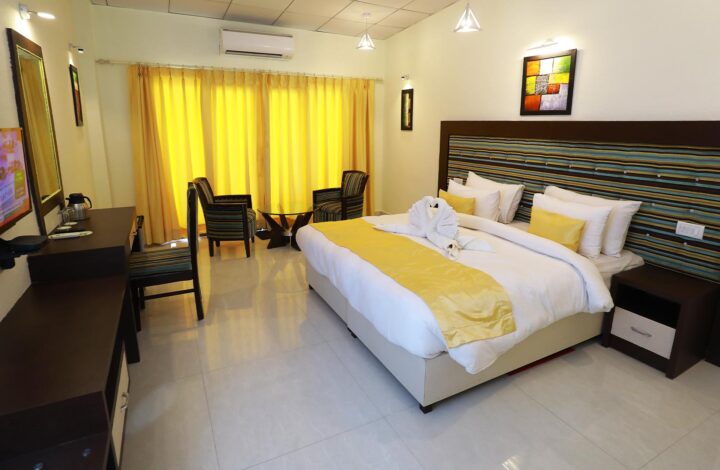 Cottage Rooms have suave interiors and a trendy decor that redefines elegance. Thesecottages in Aurangabad contribute to a fun and lovely staying experience.
Included Services
Sauna
Breakfast
Coffee Maker
Widescreen TV
Air Conditioner
Private Balcony